Romance is like a fuel that keeps the engine of a relationship going but most of us really do fall trap of getting too used to our partners and stop doing the romantic things we did at the beginning.
Sometimes, life gets in the way; even though that is no excuse because relationship is hard work and we must be ready to put in the work.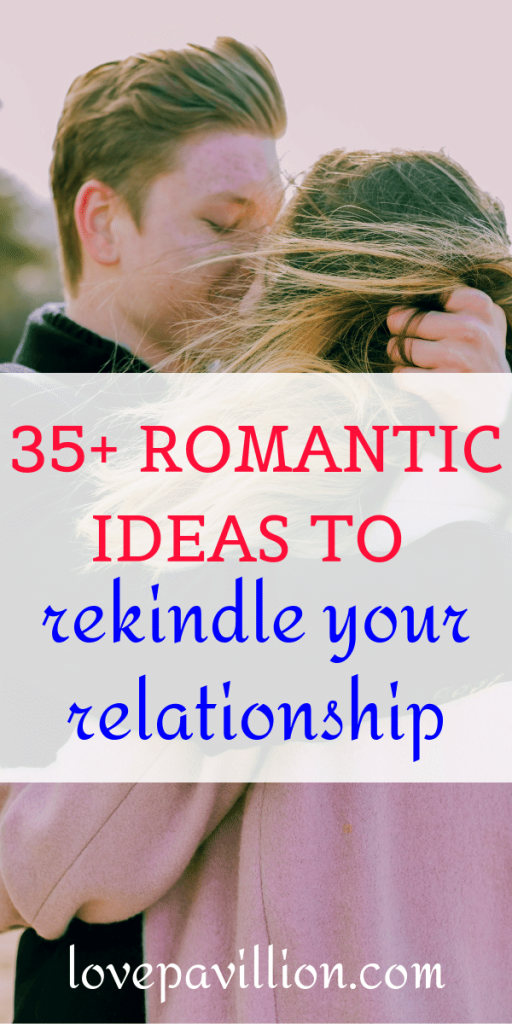 But sometimes, we are just tired of the monotony because we keep doing the same things over and over again. So we decide not to bother anymore since our romantic gestures are beginning to bore us anyway.
I'm here to let you know that all hope is not lost; there are so many romantic ideas that you have probably not thought of nor bothered with.
If you need help reigniting the love and affection between you and your partner, then you will want to pay attention to these romantic ideas that will change your life and improve your relationship:
Always tell each other "I love you" daily
Go for picnic
Write love letters to each other
Go to the spa
Take a dance class
Go to the gym together
Go canoeing or paddling
Go hiking
Take a tour of your city
Take a walk at night
Watch the sunset together
Have a vacation
Have a staycation
Wine and dine
Watch a movie together
Read a book together
Send "thinking of you" text messages when you are away from each other
Cook together
Swim together
Make a scrapbook of your experiences
Have fun doing each other's hobby
Wash each other's hair
Talk
Make jokes and laugh
Role play
Play games
Give each other massage
Surprise each other with experiences the other will like
Give each other gifts once in a while
Go to a comedy show
Teach each other something each of you is good at
Recreate your first date or go where you first met to relieve the memory
Appreciate each other
Dance together indoors
Kiss each other goodnight every night before you sleep
Make your lover breakfast in bed
Visit art gallery or museum
Go camping and spend time outdoors
Trust me, as far as you love each other, these romantic ideas are sure to spice up your relationship and rekindle your love for each other.
Don't Miss:
Things You Should Never Say to Your Spouse
Simple Things that Ruin Marriages