You have found the man or woman of your dreams and as expected you want to spend time with your lover. I understand how it is even better at night, I mean, let's not pretend, there is something very romantic about dating on a cool, beautiful night with the stars smiling at you. Yes, I can relate.
I can also relate to thinking you would not have the date night that you deserve because you cannot afford it. Don't fall into the same trap I fell into, it turns out there are so many cheap date night ideas but I was simply not privy to them.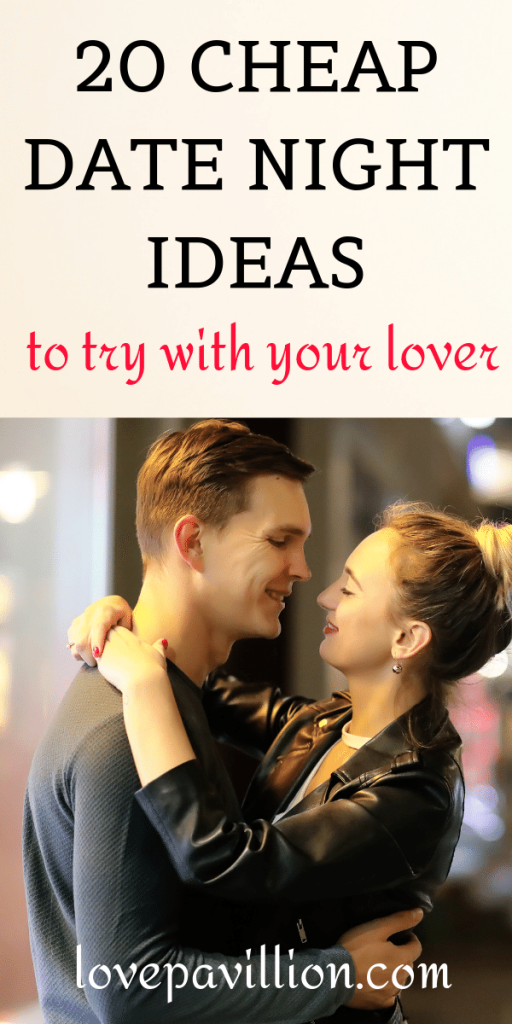 You need not worry, I have got you covered with cheap date night ideas that you and your lover can engage in to rekindle your love and create memories.
Picnic
There is something very fun and romantic about having a picnic. It is probably the food or that both of you are together without distraction but there is something great about. So you should definitely consider it as a date idea. You can either use home-cooked food, snacks, desserts, pizza or even just fruits; whatever appeals to you both. The best part about the picnic is that you have the option to make it indoor or outdoor.
Read: Dealing with a Painful Breakup like a Boss
Work out together
A couple that sweats together stays together; if there is no quote like that, then there should be. You can spend time together at the gym or even after home, sweating it out together. What better way to spend time together than exercising and staying healthy?
Visit a bookstore
If you both enjoy books, then this is a good option for you. Some bookstores hold readings with different novelists or poets and you might find that interesting. Some also have a sitting area where you can munch on dessert while reading.
Read: Things You Should Never Say to Your Spouse
Go camping
Spending sometime outdoor is a great cheap date night idea. It is not only adventurous, but it can also be a great time to spend together without distraction, talking and having fun.
Hiking
Similar to the above, hiking is also a good way to bond. Talking while keeping fit can be a great way to spend time together. You can even kill two birds with a stone by hiking to the camping spot and hiking back home.
Take an online quiz
There are so many online quizzes you could take to bond ever and have a good laugh. You could even play as each other and guess what the other person would have picked. It is a great bonding moment and it will also help you know each other better. Love languages quiz, apology languages quiz, temperament tests among others are online quizzes you could consider.
Visit a Museum
Some museums open at night and some even have free days. If one or both of you enjoy art, culture and history, then you can consider this to learn a thing or two while spending time together.
Game night at home
Games like Monopoly, Scrabble, Uno, amongst others can come in handy and have some fun competing healthily against each other.
Movie night at home
If you love movies, you can make your home into a mini movie theatre or cinema. Close the curtains or blinds, get popcorn and drink and watch your favourite movie.
Take a walk
Walking at night is very magical and you should take advantage of it. Learn your city and spend time talking.
Read:Why Good Girls Remain Single
Read
You can spend the time snuggled up reading. A good idea is to read to each other – maybe a chapter each. If you are lovers of books, then you should really try this. It is a good way to be with each other and also get ahead with your favourite book.
Hang by the poolside
If you have a pool or can visit a pool at night, water is lovers' best friend. Hang by the pool and even swim, I guarantee you will have a lot of fun.
Ride a Ferry
Riding a ferry at night is so much fun. Hire a ferry, snuggle and enjoy the calmness of the water as you gaze into the stars or your city.
At-home spa
You can treat each other at an at-home spa. Prepare bubble bath, light up candles and even give each other a massage. Imagine how much fun that would be?
Karaoke
The great thing about karaoke is that it is not a talent show, so it doesn't matter if you are tone-deaf or not, have fun making fun of each other singing your favourite songs.
Stargazing
You could just sit outdoor stargazing. You will be surprised how fulfilling that can be.
Bowling
Bowling is a go-to date idea always and the best part is that it is cheap and doesn't have age-limit.
Outdoor movies
You could stop by outdoor movies and enjoy a movie while actually spending time together. You don't have as much luxury to talk in a cinema but you do at an outdoor cinema.
Cooking
There is very little that is as romantic as cooking together. Get on your apron and whip up something together that you both can enjoy.
Go to the Beach
Going to the beach at night is so much fun. You can either make it a picnic and sit on the shore enjoying the water or you can walk around or even swim and you can do all three if they appeal to you.