Every couple should design a bucket list, this won't just help them bond, but it will also strength their love. Nothing is sweeter than setting goals, planning dreams and achieving them together as a couple.
Though the lives of couples in reality doesn't necessarily have to portray what it is in romantic movies or novels, but every couple can create their own fairy-tale to enjoy their lives and inspire others. These can be achieved by designing a bucket list with activities that would be adventure filled, bring about a meaning bonding and help keep romance alive in their relationship.
Couples should ensure that the bucket list consists of things that interest both of them, as that will make it easy to achieve. It should not just be about the regular goals of life that sometimes sound boring, such as saving up to buy car or house, getting and paying mortgage, but should include a lot of fun, unique, breathtaking, romantic, adventurous, sensational and silly ideas that would be enjoyed by both of them.
Here are some bucket list ideas for couples
Make a plan
Pen down all the things you had love to achieve as an individual and collectively in your relationship, then make a concrete plan of the steps to follow in actualizing these dreams.
Have a tech free day by turning off computers, phones and other gadget
Sometimes, you too should put gadgets away and enjoy each other's company. We now live in a world where people get carried away with side attractions from TV, phones or PCs and barely communicate with people around them, this isn't healthy for a relationship.
Ride a horse on the beach
Having you and your spouse riding horse together or apart on the beach, staring at each other's face would definitely lighten your mood. Don't just get to watch it in movies but practicalize it in your domain.
See a live event
This could be watching your favorite sport in a stadium, a stand-up comedy or a music concert, movie premieres, cheering each other up.
Write Each Other a Love Letter
Love letters are physical memories that will last a lifetime, as archaic as it may look, it isn't bad writing a piece to your love and sealing it with a kiss.
Sleep under the stars
Couple may camp in a serene environment with astonishing views of the sky at night and frolic in the mystery of nature
Visit Las Vegas together
They say "whatever happens in Vegas stays in vegas", this may be one of your chances to do silly stuffs you had to do.
Have a good double date
Sometimes, its also fun spending some quality time with your spouse in the company of other couples who are friends that you can do fun things with. It could either be going on vacations or normal date night with other couples that you both agree to share the moment with.
Watch each other's favorite movie
There are times it may not interest you, but you just have to see the movie with your partner because it will make your partner happier.
Attend world cup, olympics or other international events together
These are one of the ways to create lifetime memories together
Go sailing
Nothing may beat this moment that you have to look into each other's face in the middle of the sea.
Get a Couples Massage
It will be sweet to learn giving each other soothing massage, and it will be tranquilizing lying side by side having experienced massager at a luxury spa give you both massage to make you more relaxed.
Make love in new places
Apart from getting naughty in every room in your house, you could also try it privately on a boat, in a tent in the woods, by a campfire, in front of a fireplace, in water and other suitable places that comes to mind.
Stay Up All Night
Most couple stay up till dawn chatting on phone when they initially start their relationship. Couples should keep this up and set certain time out to laugh, gist, stroll at night or dance together.
Have a regular date night
This date night could be weekly or biweekly in order to keep romance alive. Though the hustling and bustling of life sometimes make this difficult, but making it a regular habit will help strengthen the bond with partners by spending quality time together.
Tour your favorite city
You can ensure to note the cities individual likes, plan at visiting them and make sure you both visit all the continents on different occasion.
Cover the Bed in Rose Petals
This may look unusual, but not a bad idea, could be on special days like valentine's day, birthday or anniversary night, remember you are creating your own fairy tale.
Stay in an ice hotel
It can be so cold there, but it will be comforting having to keep each other warm.
Go bowling
It would be nice competing with each other and see who is a better bowler between the two of you.
Go paddle boarding on the ocean or lake
It would be fun doing yoga on a paddleboard in water if the both of you takes delight in doing yoga.
Go on Safari
You may choose to visit Africa for great safari
Take on a physical challenge together
You may not imagine how much this could help your relationship, either by running a marathon, hiking or climbing a mountain together. It would be awesome viewing the world together from the mountain top.
Volunteer together
There will be a great sense of fulfilment for the two of you bringing happiness to other people's lives through community service.
Feed each other
It is sometimes fun cooking lunch or dinner together and feeding each other from the same dish
Recreate Your First Date
You can have a throwback at your first date or the moment for your marriage proposal and have a recapture of the experience, from the clothes to the meals.
Lodge at a luxurious hotel
You and your partner should sometimes get a luxury treat at a five-star hotel; this may be a perfect moment to have breakfast in bed.
Read books to each other
These days that social media takes much of people's time, couples can still find out time to read fascinating or inspiring books to each other, not just for fun but to also build each other's capacity.
Come Up with Pet Names For Each Other
I know some couples call each other by first name, but it wont be a bad idea having a pet name for your partner.
Become financially independent
Everything around these bucket lists revolves round money. So, it is important to work harder to make more money and save up together to actualize those dreams.
Other Amazing places to visit for different activities
Visit the Hobbit town in New Zealand
Party in Ibiza
Hike the 54 fourteeners in Colorado
Visit Alaska and experience 24 hours of daylight
Haiku Stairs in Oahu, Hawaii
Eat tapas in Barcelona
Rent a campervan and explore New Zealand or Australia
Throw a coin in the Trevi fountain
Take a boat down the Amazon River
Catch a sunset in Santorini
Be a tourist in New York city
See the pyramids in Egypt
Visit Aspen for Christmas
Make a wish at the Trevi Fountain in Rome
Accomplishing your adventurous bucket list will not only create new memories, experiences, but also make you have feelings of accomplishment together.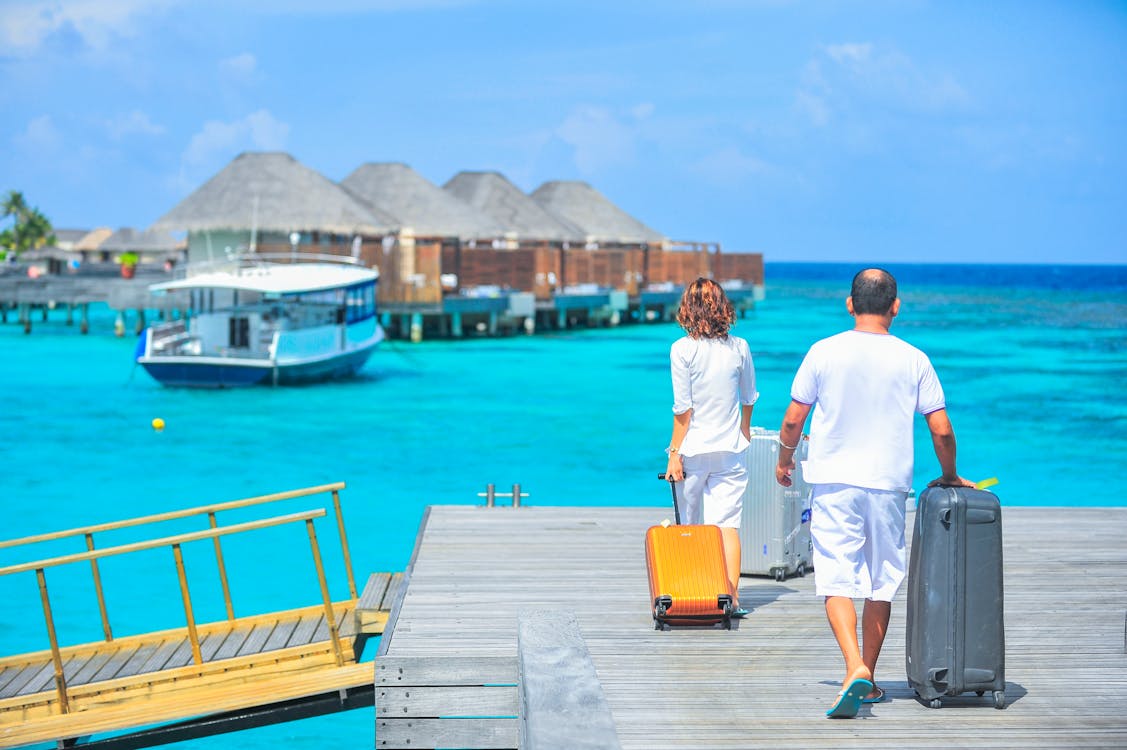 Also read these:
Essential Marriage Goals for Couples Who Want an Amazing Marriage
Romantic Ideas That Will Help Rekindle Your Love