Long distance relationship? Phew!
A lot of people probably feel this way. I have friends who have made it clear if their partner is not in their geographical location, they are not interested.
But we have also seen many who have been able to make it work. How did they make it work? Don't get me wrong; I don't believe you should involve in a long distance relationship if you don't think you can or you simply don't want to try it.
I am simply saying the fact that it is long distance doesn't mean it is automatically headed for the rocks; it can work and it has been working.
All you need to understand that it will take extra work, especially as it relates to deliberately spicing up the relationship. So the question is what are romantic ideas for long distance relationship?
Send Love Letters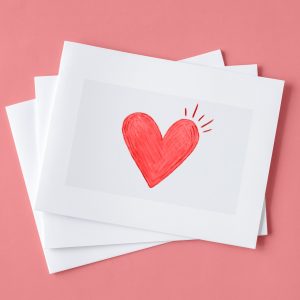 Although the world has gone beyond sending handwritten letters through the mail, if it is not too much inconvenience, you can go beyond the conventional to pen down a beautiful love letter and send through the mail.
But if that is too much, you can send it through e-mail or even text it. But make sure it is well thought out and it describes how you feel about each other.
Read A Book Together
If reading is something both of you are into, then, by all means, this is a great way to bond in a long distance relationship.
You get a book you both agree on and then set a timeline on when to finish reading it. It might be more interesting to make it chapter by chapter and find time to discuss what you both read and learnt from the book.
Play Games
The internet has made it easy to play games with people without actually seeing them. There are so many such games online that have multiple players and you can choose one that you and your partner are comfortable with.
Go On A Date Night
Yes, being in a long distance relationship doesn't stop you from going on a date night. Video calls have made it easy to do that even when you are in different geographical location.
If you are too shy to have a date with your partner via video call in public, you can always get a private room (if you can afford it) or set the venue at home.
Surprise Visit
I know some people do not like surprise visits – I am one of those people. For this set of people, it might be best to respect that and not visit them without telling them. But for those who don't mind, this is a great way to spice up your relationship.
Send Gifts
Many people erroneously believe you have to break the bank before getting a befitting gift, whereas, except you are in a relationship with a gold digger – who you shouldn't be in a relationship with anyway – your partner will appreciate the effort of a cheaper gift, especially if it is well-thought out.
You don't have to spend too much or spend any at all; just think of something you know your partner likes and will make them happy. You could even just order their best food from their best restaurant to be delivered to them.
Talk
Communication is very important in a long distance relationship. It is important in any relationship but even much more in a long distance relationship.
Have honest decisions, talk about your feelings and your fears. Don't allow any issue fester before you trash it out.
Remember not to be too caught up in thinking there is any difference between your relationship and that of others; don't put yourself under too much pressure trying to think your relationship will fail.
Do all you can but enjoy the ride. If it works, fine and if it doesn't, fine; it is not the end of the world.
Also read these:
Valentine's Day 2019 : 10 Fun Things to Do
13 First Date Ideas for a Perfect Date
Cheap Date Night Ideas That Will Rekindle Your Love