Every man knows that a happy home is one of the best gifts you can give to your wife.
The romantic relationship between husband and wife brings with it the responsibility of maintaining a happy union.
There are certain things that husbands need to do on a daily basis to ensure that their wives are content.
They're not always easy things to do, but they make all the difference in keeping a good marriage.
Sometimes the smallest gesture means the most in life.
So, here are some ideas on what a good husband does for his wife every day:
10 THINGS GOOD HUSBANDS DO FOR THEIR WIVES EVERY DAY
1. Hug her and give her good kisses daily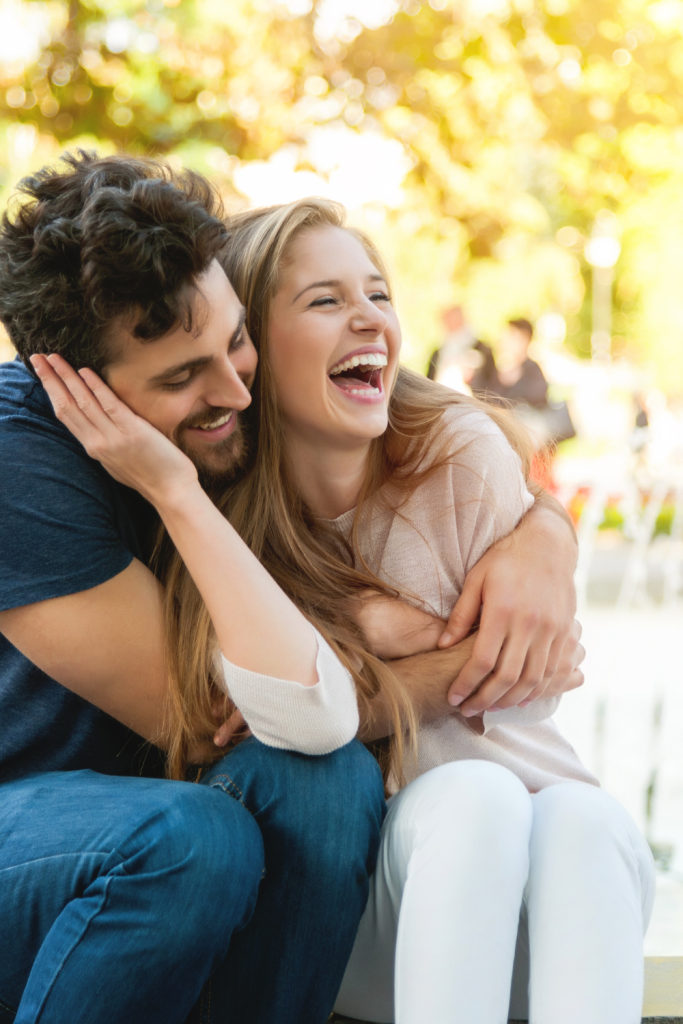 A hug and a kiss can go a long way in expressing love and appreciation toward your wife.
Hugging your spouse can also help strengthen your marriage bond by reminding both of you how much you love each other and how much you need each other in your lives.
Give her a hug when you walk in the door from work, even if she doesn't ask for one.
When she feels exhausted from doing so much work, give her a comforting hug.
Take the lead in being loving and affectionate toward each other.
2. Tell her why you love her daily
A lot of times we assume that our wives know why we love them so much — after all, we've told them before.
But sometimes our wives need us to remind them of what makes us admire them so much, or why we think they're special enough to marry in the first place.
A good husband will tell his wife why he loves her every day.
It helps to keep her happy and satisfied in your relationship, and it can even help you both feel healthier.
Because if there's one thing that makes a woman feel loved, it's hearing the reasons behind your feelings.
There is no need to wait until Valentine's Day to tell your wife that she is beautiful, or why she means the world to you.
You can do this every day by telling her how much her smile brightens up your day, or how much you appreciate the way she takes care of the kids.
3. Listen to what she has to say daily
A good husband always listens when his wife speaks.
He doesn't talk over her or finish her sentences, but he does listen attentively and without distraction until she finishes talking.
This shows respect for her and helps build trust between them.
Give her your undivided attention when she talks to you or when you're out together.
Let her share her thoughts and feelings.
When you listen to your wife, it shows her that you care about what she has to say.
It shows her that you value her thoughts and feelings, and it also shows her that you want to know more about her.
4. Thank her daily for her efforts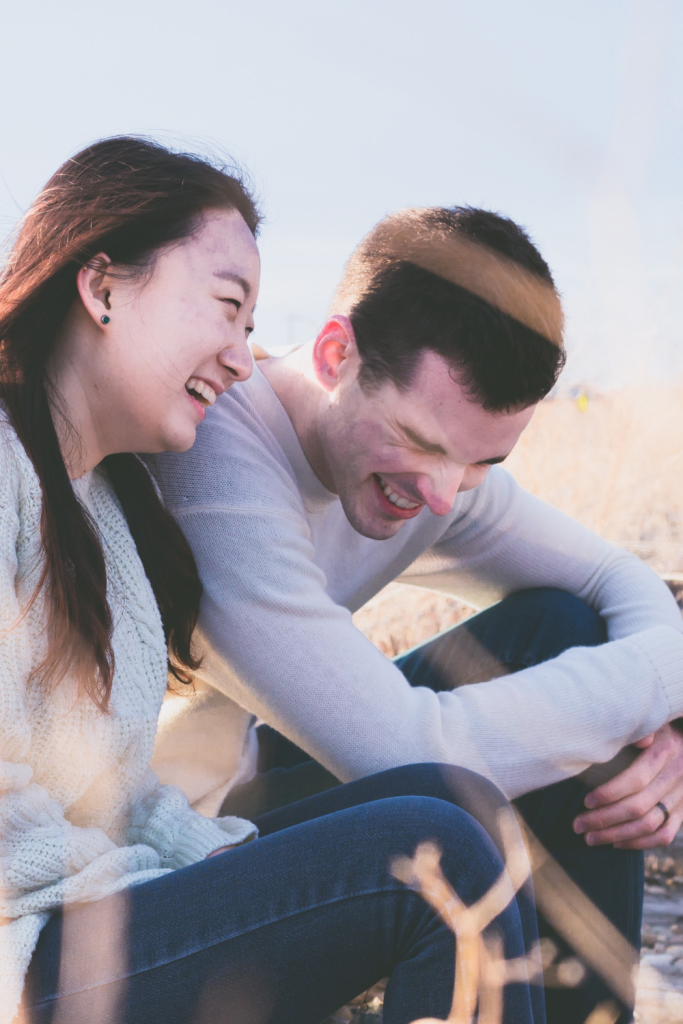 The wife is the one who makes the home a home, so she deserves your thanks.
Thank her when she makes dinner, cleans up after dinner, shops for groceries and cooks them up into a delicious meal, cleans up after dinner and then does laundry.
Thank her when she takes care of the kids.
Thank her for making your bed every morning and making sure that you have clean underwear in case you need it suddenly.
It doesn't mean you don't do these things too, but that doesn't mean you shouldn't appreciate her efforts as well.
5. Help her fulfill her dreams
A good husband will constantly be encouraging his wife to pursue her dreams and passions — whatever they may be.
He'll show support every step of the way, even if it means taking on extra responsibilities at home so she has time for herself.
I know that this sounds cliche, but it is true.
If your wife has a dream and you help her fulfill it, you will have a very happy wife and a great marriage.
A good man wants his wife to be happy and fulfilled, so he helps her achieve that.
He is willing to be her cheerleader and support her in her endeavours.
6. Take care of the children and house chores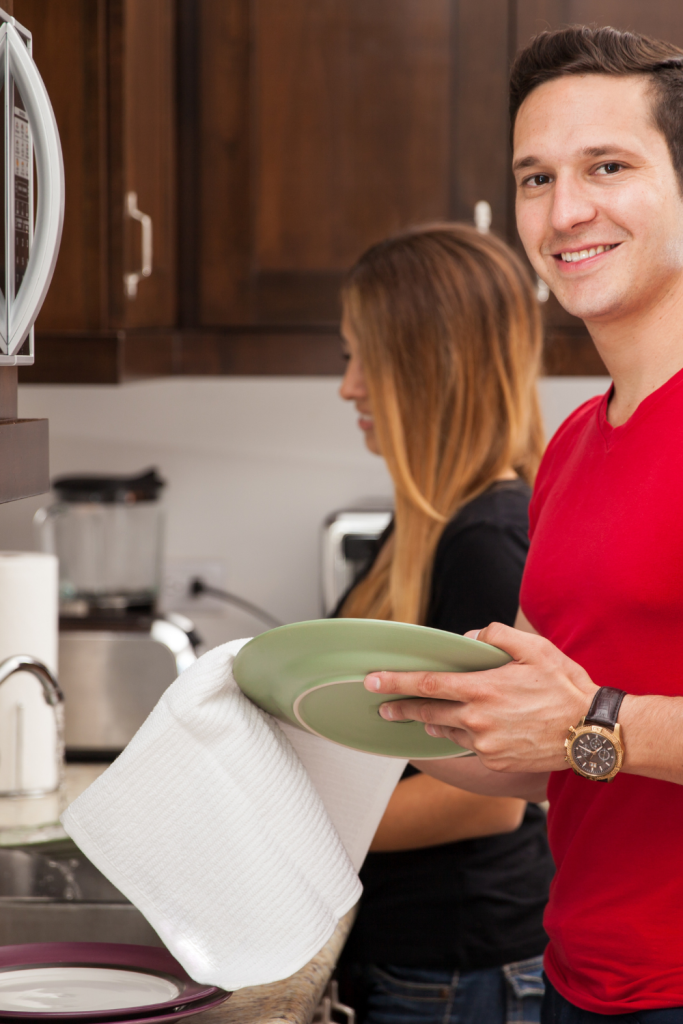 A good husband should be willing to help his wife with taking care of any other chores in their house as well as helping out around the house when needed.
This includes doing yard work, cleaning up after meals, taking out the trash, diaper changes, feedings, bathing, etc — as much as possible, even if it means missing a game or show that you wanted to watch.
A good man is willing to do whatever it takes to make sure that their home is a safe place for their children.
7. Compliments their wives everyday
Good husbands know that the little things matter, and complimenting your wife is one of them.
A good husband knows how to compliment his wife in a way that makes her feel special and appreciated.
He makes her feel beautiful even with just a few words.
He doesn't have to wait for a special occasion to tell her that he loves her or that she looks beautiful today.
He can also compliment her on something she did during the day that made him happy or proud of her.
Complimenting your wife shows her that you notice the little details about her, like the way she does her hair or how much effort she puts into her outfit.
Compliment her and compliment her often.
It's free, man!
8. Good husbands treat their wives with respect daily
Respect is one of the most important qualities in a relationship, especially in marriage.
A husband respects his wife to keep their marriage strong and healthy.
If a husband doesn't respect his wife, he will find it difficult to love her unconditionally.
So, a good husband treats his wife with respect daily and does not take her for granted.
He knows that his wife deserves to be treated well and be loved by him always.
He doesn't berate or belittle her.
9. He makes his wife a priority in his life
A good husband is someone who makes his wife a priority in his life.
He doesn't just see her as someone he has to take care of or a chore that must be done.
He sees her as the most important person in his life and will do whatever it takes to make sure she knows that she is loved, appreciated, and cared for.
He doesn't let the demands of work and family keep him from making her feel important, loved, and taken care of.
A good husband shows up at events and functions even if he doesn't feel like it; he does what he needs to do to be there for his wife.
A good husband always makes time for his wife no matter how busy he is.
That screams priority!
10. Trusts her
Trust is an important part of any relationship but it is especially important in marriage.
If you don't trust your wife, it can ruin the entire marriage and cause serious problems between you two.
A good husband trusts his wife completely.
It means believing in her when no one else does.
He knows she would never do anything to hurt him and that she loves him more than anyone else in the world.
He believes he is the apple of his wife's eye and that she would never do anything to jeopardize their marriage.
He involves her in making decisions without micromanaging or questioning her motives.
This doesn't mean a good husband is a fool.
He's just someone who gives his wife the benefit of the doubt except proven otherwise.
The whole point of being a good husband is to love and take care of your wife.
This list is here to remind you of the things that you should be doing every day to love your wife, while also giving you a few ideas to get started on your ways of making your wife feel special daily.
But you can't go wrong with any of these, so make sure you include them in your list.