Valentine's Day is fast approaching, and many couples are thinking of what to do to
celebrate.
I mean, the day cannot pass by without you and your lover doing nothing.
As the day progresses, we are bound to see "woke" people whip up their motivational speeches about how they celebrate their partner every day and so, do not need to celebrate Valentine.
I say that's okay, but if we can celebrate birthdays, why should making Valentine's Day special be a crime?
It is a universal day to celebrate love and why not do something special with your partner
that day?
I personally think that most people do not celebrate because they are at a loss on the kind of activities to engage in on that day.
Trust me, there is plenty you can do, and many of which, you don't even have to break the bank for.
If you ask me, creating memories and fun experiences do not have to cost much, you just need to put in an effort to be creative.
But not to worry. if being creative is difficult for you or you don't want to expend energy thinking up what to do.
I've got you covered with fun ideas you and your lover can enjoy on Valentine's Day.
Here are 10 Fun Things You to Do on Valentine's Day with your lover:
10 Fun Things You to Do on Valentine's Day
1. Eat-in
A lot of couples miss the joy of ordering and eating in. In this case, it is not about how fancy it is but how fun it is.
Some of the things you discuss or some of the food games you play will be a reference
point of the happy memories you shared together.
If you can afford something expensive, this is a good day to splurge and buy something fancy.
The idea is that even though you are eating in, you want it to be special and different from the norm.
So, you don't want to eat your family's staple food, you want to get something unique.
You can accompany it with wine and snacks that you can feed each other while cuddling.
2. Travel somewhere together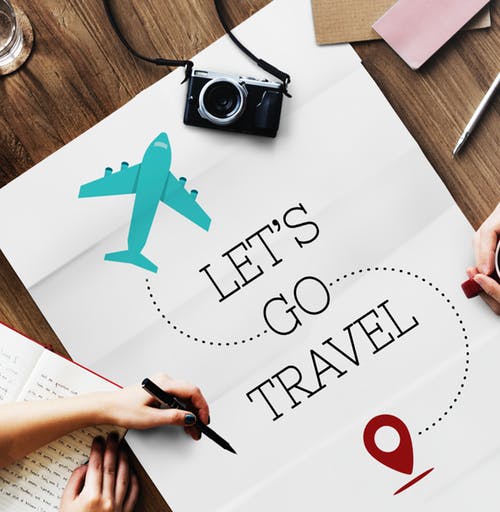 If you and your partner like travelling, then this is an enjoyable time to travel together.
If you are married with children, send them to the grandparents or get a babysitter.
Your stay might simply be for that day anyway and you won't have to stay away from them for long.
If you are still dating, then it is easier to plan. But whatever your status, it is not impossible.
It doesn't have to be outside the country – it might just even be a road trip. A good idea will be to go somewhere natural or with a history that can serve as an educational trip as well as a fun-filled trip with your lover.
3. Have a staycation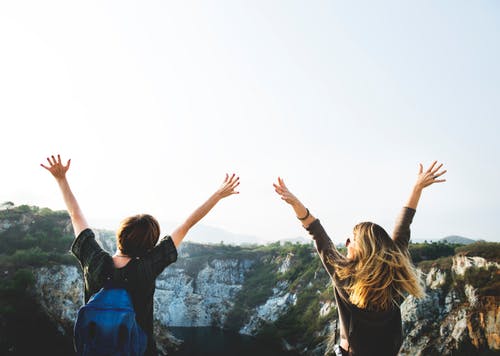 A staycation is another lovely idea of what to do on Valentine's Day.
If you have never heard of staycation, it is quite explicit. It was derived from vacation but in this case, you go somewhere within your city for the vacation.
If you stay in a coastal city with beautiful resorts, this is a time to visit one of them. Even if you don't, you don't have to worry, I'm sure you can find several hotels in your city with a beautiful natural environment.
This is also a time to keep the children with the grandparents or a sitter if you have them.
You and your partner should have the whole time to yourselves, having fun. You can even go further to decorate the room to depict the mood of the season.
Indoor picnic

Similar to the above activity, you don't have to move an inch from the house to celebrate Valentine's Day 2019. Try to decorate it and set the mood to depict Valentine.
Set a place where you both can sit comfortably on the floor. Get snacks, like cookies, cake, sandwich and just create your own little world right there in the house.
If you are not married, you can decide to plan it in your own house and invite them over or take it to their turf.
4. Spend time doing what each other loves

Remember, the most important thing about Valentine's Day is creating beautiful experiences that would be indelible in your memories. So, you can simply just do one thing each of you loves together.
It will mean so much if you try that activity that you find difficult to understand why your partner loves it.
Then you can spice things up by making your partner also do one of those activities with you. Trust me, it will be a beautiful experience.
5. Exchange gifts
Exchange of gifts will never grow old. I don't think there is anybody who has a thing against gifts.
Even though Gary Chapman, the author of "Five Love Languages" mentioned gifts as one of the love languages of some specific people, I honestly believe it is the love language of all people.
Some people just want something more while others are good with gifts.
You can never go wrong with a gift and most times, it doesn't have to be expensive.
Just put effort and a little creativity into getting something you know your partner will enjoy.
It might even be a coupon for them to get what they want.
6. Surprise each other

This sounds ambiguous as it is not exactly specific. But it simply means do something or give them something you know they want, or they have always talked about.
For instance, maybe your partner is a photographer or just likes photography and is always talking about getting a particular camera, you can surprise him/her by getting it.
Another example is taking your partner to a place he/she has always talked about but never had the time or even money to go.
So basically, do something for them that they don't expect.
7. Wine and Dine

The good old wine and dine at a fancy restaurant will not fail you.
Valentine's Day 2022 is a good excuse to put on your dinner gown and tuxedo to a beautiful restaurant in town to spoil your taste buds.
8. Double Dating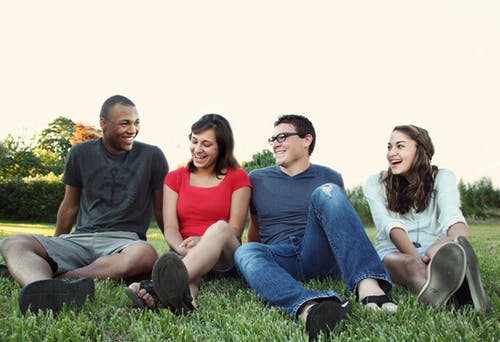 There is something about being around other couples that help rekindle your love and appreciation for your partner.
You can get another happy couple who are friends to join you on fun activities,
date or road trip.
You can play games and each couple goes against each other or girls versus the
boys.
This will definitely bring a lot of laughter and fun.
9. Outdoor Activities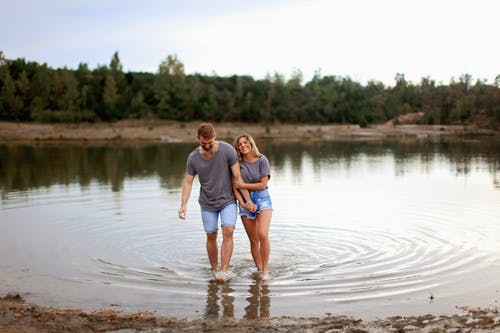 In this technologically driven world, we no longer spend time with nature as much as we should.
The truth is, nothing can take the place of some of the things Mother Nature has blessed us with.
Plus, spending time outdoors is a great way to exercise the body, which many of us will admit we don't spend time doing.
So, what better time to do all these than on Valentine's Day 2022, with your partner?
You could go hiking, play some outdoor games, have a picnic, or just go camping and time talking under the stars.
Doing one of these activities will definitely make your partner feel special and rekindle your love.
Trust me, you will want to thank me for this.
And if you are single, there's nothing to feel bad about. You can still do most of these activities by yourself or involve a friend(s).
Whatever your relationship status is, just make sure you have fun this Valentine's Day 2022.