Having s*x only in the bedroom can get boring really fast. Getting it on in a new location other than the bedroom can be a very thrilling experience for both partners.
Here are 10 other places to get it on with your spouse apart from the bedroom:
1. Living room
Having some real fun in your living room could be more exciting than expected.
Whether it is on the couch or on the soft rug on the floor.
The couch is perfect for doggy, missionary or straddling positions. Enjoy!
2. Staircase
This isn't always on top of the list, but it's quite perfect for quickies.
If you have roommates or flatmates, you don't want them walking in on you whilst you're busy with your other half. Also perfect for standing, straddling and doggy positions.
3. Kitchen
The kitchen counter is quite good for some oral fun. One partner sits and the other goes to work. Also perfect for doggy and standing positions.
4. The backyard
Outdoor sex is so much fun. Especially if and when it's dark and isolated. You don't want to make neighbours feel awkward.
5. The bathroom
This could be in the bathtub, allowing for some great missionary s*x in a bubble bath or under the shower while standing. The huge mirror will bring some sexier and spice to it.
6. The dining room
The tables and chairs aren't just for sitting and eating. Doggy and oral s*x can happen there too. Just make sure you clean up afterwards.
7. In your car
This sounds a lot like sneaking around and it could be so much fun acting just like teenagers. The front seat is okay for straddling, but if you want some space, the backseat is perfect too.
8. Your laundry room
The washing machine can be used as support when getting it on in the laundry room using the height and vibrations of the machine. One partner can sit or lay on the machine whilst trying out various positions.
9. The balcony
Same as the backyard as long as you both are shielded away from prying eyes. You can lay on some blankets on the floor of the balcony or lean against the balcony and have some crazy fun.
10. At the hotel
One major advantage of the hotel is that you don't have to clean up. Lock yourselves in, try some positions, order food in, sleep, wake up, try other positions and repeat!
Go have fun with your spouse!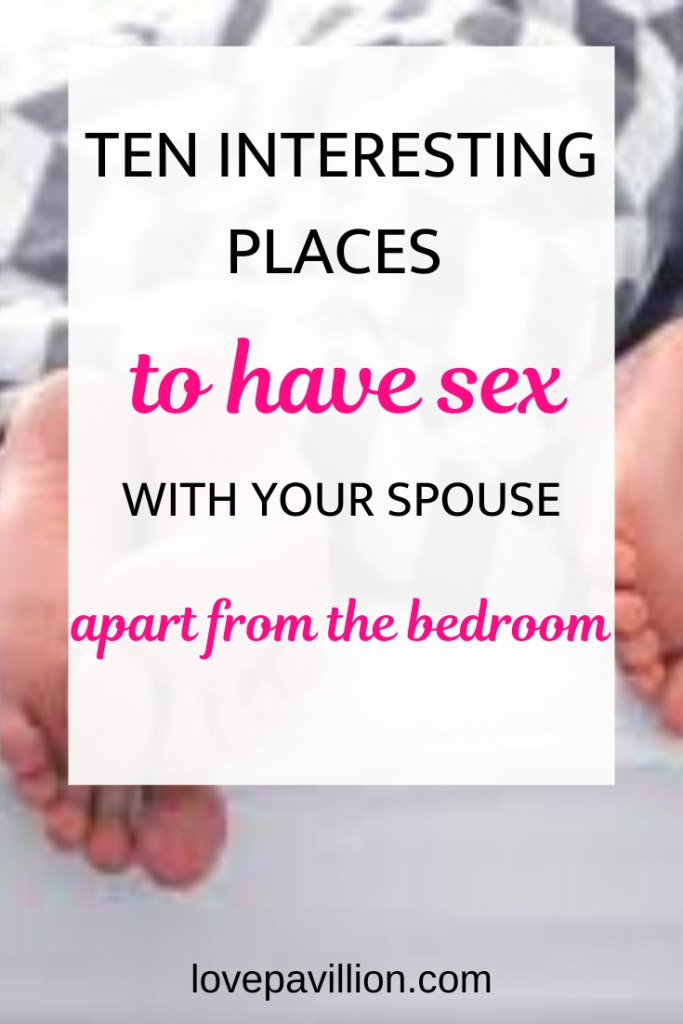 More Articles